Gifting Frozen Salmon
When salmon wriggle into our arms fresh out of the wild Pacific Ocean, it feels like best gift. It is an honor to be able to share these vibrant, healthy salmon with the wider world. To spark your inspiration, here is a collection of some simple ideas to make gifting frozen salmon as easy as possible.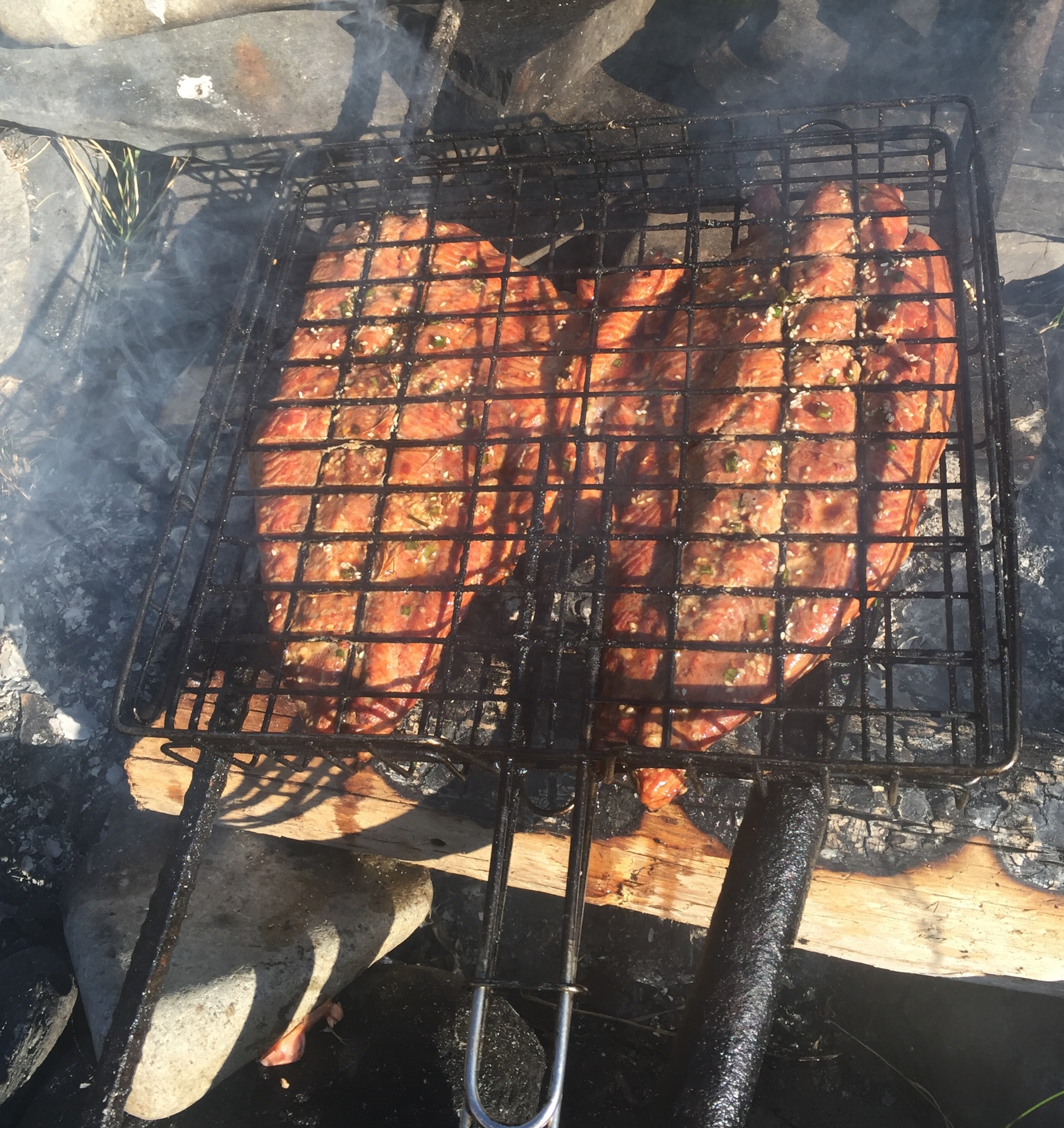 Offer to cook for your friends or family. Give them a fillet with a recipe and a gift certificate for a lovely meal. Find recipes on our recipe page and blog. Or pick some up in person.
Combine a fillet with inspirational local ingredients from your favorite farmer's market, such as maple syrup, pesto or any number of great sauces.
Smoked salmon pairs so well with cheese from this neck of the woods. Toss a few goodies in a gift basket with a box of crackers and feel good about sharing wild health.